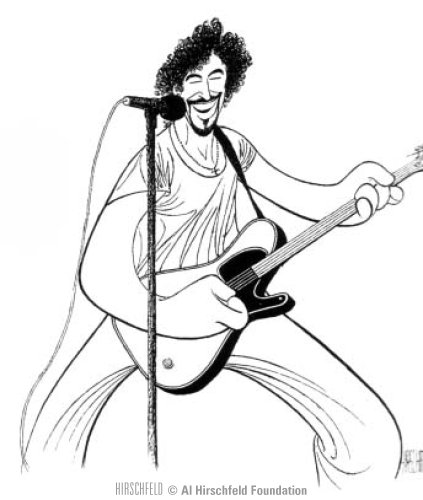 Today's Broadway as seen by Hirschfeld
» The Algonquin Hotel
Exhibition Dates:
Wed, 2018-06-20

to

Fri, 2018-08-31
In celebration of the 2018 Broadway season, the Al Hirschfeld Foundation and the Algonquin Hotel have partnered for an exhibit featuring 21 large-scale reproductions of the late caricaturist's work. 
Presented June 21 and running through August, the installation will showcase Hirschfeld drawings of shows, performers, playwrights, lyricists and composers that you can see on Broadway today.
The Algonquin has played a role on Broadway since its debut in 1902. Actors, directors, designers and producers have gathered in the hotel lobby and/or stayed in the hotel's rooms for more than a century. Shows such as My Fair Lady, were in part written here, or in some cases rewritten here. Al Hirschfeld was a part of Broadway almost as long as the Algonquin. His first theatrical works appeared in 1926, and over nine decades his artwork became as much of a part of the Broadway experience as opening night itself. Today he remains a part of Broadway with a theater named in his honor, and his drawings continue to capture the magic of the stage. We present his images of shows still running, original productions of shows in revival, and the writers and composers who created the shows we enjoy today.
In addition to My Fair Lady, you can see other current Broadway shows such as Carousel, Hello, Dolly!, The Phantom of the Opera, and Bruce Springsteen as well as creators of the shows like Rodgers and Hammerstein, Andrew Lloyd Webber, Tom Stoppard, Kander and Ebb, and Lerner and Loewe.
This is the fourth year in a row the Algonquin and the Hirschfeld Foundation have partnered on an exclusive installation. 
The Algonquin Hotel is located at 59 W. 44th Street, New York City.